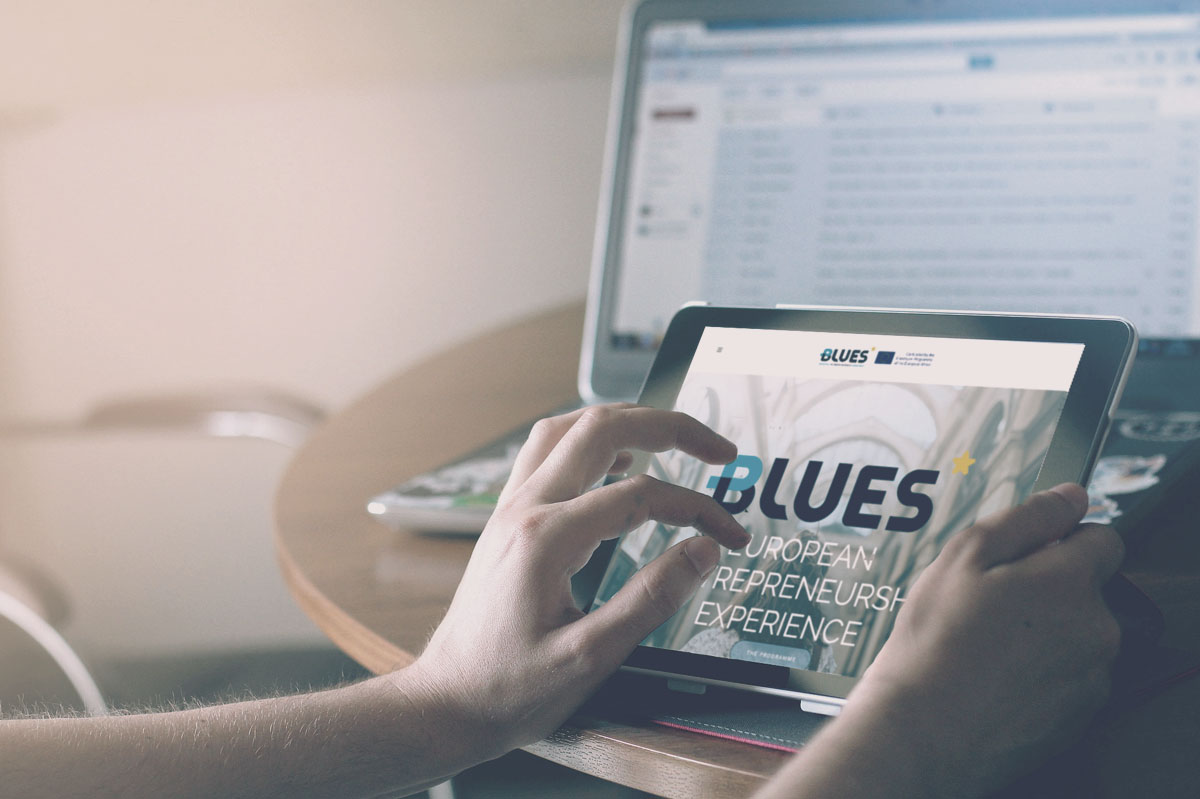 15 May

BLUES ONLINE COURSE AWARDS STUDENTS 1 ECTS CREDIT POINT VALID AT ANY EUROPEAN UNIVERSITY

BLUES, a free pilot training programme on entrepreneurship, offers an innovative teaching methodology focussed on the practical aspects of building and developing a business

Within the Erasmus+ programme, the programme aims to improve European youth's entrepreneurial competences, preparing them for the current job market

Santander, May 15, 2019

BLUES digital experience, a six-module online course in entrepreneurship under the Erasmus + programme, will grant students with 1 ECTS credit point. The accreditation will be provided by one of the programme's partners, LUT University (Finland) and will be valid at any European university. Certified by the MiriadaX platform and developed by experts from five higher education institutions, the MOOC is available for free to anyone until 9th June.

BLUES was conceived as a pilot programme that combines digital and face-to-face learning, and its innovative teaching methodology aims to prepare university students for a changing job market, equipping them with entrepreneurial skills. While the face-to-face experience is available in four different European countries -Spain, Italy, Portugal and Slovenia-, the digital course is accessible to anyone, from anywhere and for free. The MOOC is presented as six audiovisual modules, complemented by readings and discussions, where international experts from five different countries introduce participants to the keys of the startup world and agile methodologies.

This pilot programme, which will be reviewed and made available to education institutions worldwide at the end of the year, helps develop the entrepreneurial competences of young people, from all fields of study, giving them transversal skills that will allow them to better adapt to the actual labour market demands.